First Call Fundraising Gala and Evening of Honour for Mary Ellen Turpel-Lafond
You are invited to join First Call for an evening to celebrate Mary Ellen Turpel-Lafond and her legacy of advocating for the rights of our young people during her 10 years as BC's Representative for Children and Youth.
Our annual fundraising galas are an occasion to celebrate our child and youth advocacy as well as to raise much-needed funds to ensure we can continue to put BC's children and youth first.
We hope you can join us for an evening filled with good food, good company and everlasting memories from a decade of Mary Ellen's groundbreaking work. This event would not be possible without generous support from each and every one of our warmly appreciated sponsors; please take a moment to join us in thanking this year's sponsors here.
UPDATE: This year's gala was a great success. Photos and video of the evening can now be found here and here. See you in 2018!


EVENT DETAILS
What to Expect: Our annual First Call gala features a delicious Indian buffet dinner, a silent auction full of amazing gifts, tickets to arts events, getaways and more, a raffle with exciting prizes, time to mingle with old and new friends and a chance to celebrate Mary Ellen Turpel-Lafond's work for the children and youth of our province.
Date/Time: Thursday, February 23, 2017, 5:30 to 9 pm (doors open and buffet dinner and silent auction begin at 5:30 pm; silent auction and buffet close and program begins at 7:15 pm).
Location: Fraserview Hall, 8240 Fraser Street (at Marine Drive), Vancouver, Coast Salish Territories.
Tickets: $75 for individuals ($40 for those on fixed income) or a table of 8 for $575. Coalition member organizations that find the table cost prohibitive are encouraged to contact First Call at 604-709-6970.
Please purchase all tickets (individual and group tables of 8) online here: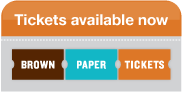 Menu: A delicious (mild) Indian buffet with pop and chai is included with your ticket. There will also be a cash/credit card bar with wine and beer. Gluten-free and vegan/dairy-free dinner buffet options are available, however we cannot guarantee there will be no cross-contamination.
Accessibility: The Fraserview banquet hall is fully wheelchair accessible. Please let us know when purchasing your ticket if you will require an accessible seat by answering the questionnaire at checkout. If you have any questions or require further specifications on accessibility, please contact First Call at 604-709-6970.
Parking: There is free parking in the lot beside Fraserview Hall as well as street parking.
Transit: Fraserview Hall is a quick bus ride from the Marine Drive SkyTrain station (at Cambie) on the Canada Line.
Tax receipts: We can issue tax receipts for donations made at the event (please address cheques to Vancity Community Foundation — First Call). Unfortunately, due to the administrative cost we cannot issue tax receipts for a portion of event tickets.
Sponsorship: If you or your organization is interested in joining with our visionary sponsors to support this event, please contact John at 604-709-6970 or john@firstcallbc.org to see our sponsorship benefits package.
Social Media: Tweet us your gala photos and thoughts to @FirstCallBC!
For more information or to volunteer at the event please call 604-709-6962 or email info@firstcallbc.org.
MARY ELLEN TURPEL-LAFOND
Known to many for her work as British Columbia's Representative for Children and Youth since 2006, Mary Ellen Turpel-Lafond was appointed a judge in Saskatchewan at age 35 and has taught or lectured at a number of universities from University of Victoria to Dalhousie University in Nova Scotia.
Before establishing her legacy as a fierce advocate for BC's young people, Mary Ellen was named by Time magazine as one of the 100 Global Leaders of Tomorrow in 1994 and one of the Top 20 Canadian Leaders for the 21st Century in 1999. Mary Ellen also holds advanced degrees from the University of Cambridge and Harvard University, obtained following time at Carleton University and York University.
Appointed for a second term as BC's Representative for Children and Youth in 2011, Mary Ellen released nearly 100 reports and 200 recommendations to help improve the lives of BC's most vulnerable young people during her tenure.
"There is no resource more precious in BC than its children," she wrote in her final report. "Yet children have not been the focus of government in BC for many years. This government must work on its ability to own up to its shortcomings and address them. BC's children deserve that much."
"I hope," Mary Ellen told Global News in October 2016, "they will say she held people's feet to the fire and she went to where the kids were."
Buy tickets to First Call's 2017 Fundraising Gala and Evening of Honour for Mary Ellen Turpel-Lafond
SPONSORS
Presenting Sponsor: Vancity
---
Living Wage Sponsor: United Way of the Lower Mainland
---
Child and Youth Advocates: Hospital Employees' Union, UFCW Local 1518, and Coast Capital Savings
---